Grand Theft Auto V (XBOX X/S)
July 4, 2022
Grand Theft Auto V
Next-gen Grand Theft Auto V is, paradoxically, a rather simple purchase: as long as it is available in Microsoft and PlayStation Store at a promotional price, then for a console player and a fan of the game itself – a must have.
Let's put aside for a moment the personal animosity related to the fact that Take-Two Interactive – the parent company of 2K Games and Rockstar North itself (i.e., the publisher and developer of the Grand Theft Auto brand) – is following the modern trend related to the re-release of well-known and well-loved productions. Like everyone else, I guess, I would like us to get new ideas, interesting gameplay solutions, more immersive worlds and universes – and instead we've been treated to more reheated chops for several years now.
It is known – I use a mental shortcut. But I'm doing this on purpose to encourage you, dear reader, to reflect on the fact that the number of games released in 2022 is disproportionately greater than, for example, the number of games released in 2022. beloved in certain circles of 2007 or 2008. What I'm getting at? And so to the otherwise controversial thesis that you should nevertheless buy Grand Theft Auto V for Xbox Series X|S or PlayStation 5 consoles!
Naturally, there are two big "buts" here. The first of these: you are a console gamer. And how! An argument that appears with every new conversion / remaster / port. But the calculation is simple: at a time when you could have gameplay at 4K resolution and fluidity of 60 frames per second on a PC in 2015 (still admittedly more theoretical than practical, especially in the context of the mythical 3840 by 2160 pixels), it's hard to convince the convinced. And second: the "new" GTA V came out only for Xbox Series X|S and PlayStation 5 consoles. So the problem has solved itself!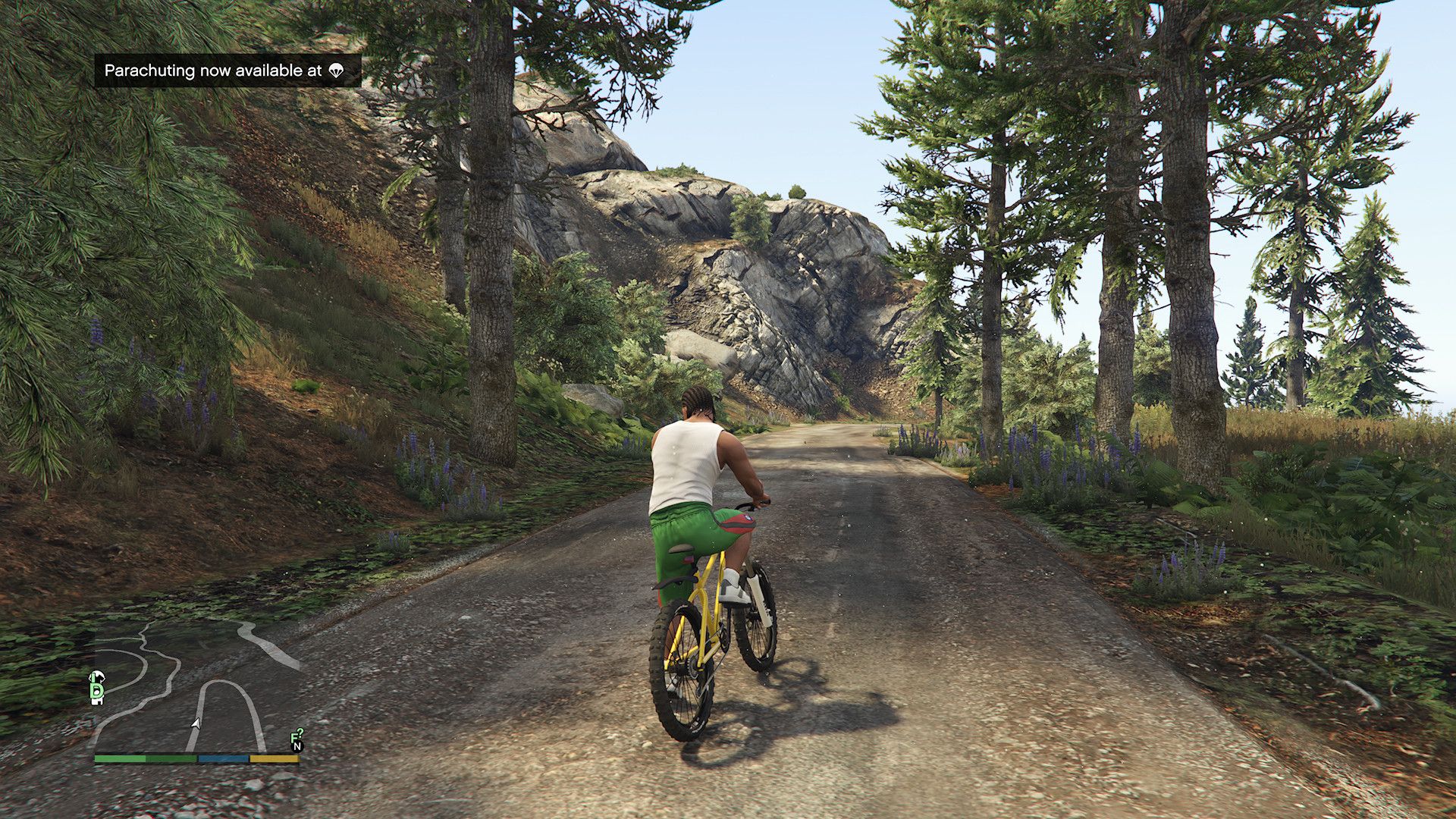 And seriously – although there are not many changes from the previous generation edition (just, the mentioned 4K, 60 frames, and ray tracing support), I still put forward the thesis that this is a new quality: at least in console terms! In 2022, I really find it increasingly difficult to imagine that the game (even at the expense of resolution) does not have a mode that puts a premium on smoothness of animation. And in the XONE and PS4 versions, GTA V players still had to play at a blizzard-like 30 fps. On the plus side, the developers have implemented a kind of bridge between quality and performance modes: the middle module (unavailable on the Xbox Series S) offers dynamic resolution (upscaled to 3840 by 2160), sixty frames per second, as well as the aforementioned ray tracing.
Instead, it's clear that the game debuted nearly a decade ago. Although they managed to cover up the shortcomings, many of the environmental elements (ground textures, vegetation, some static objects such as doors, banners, etc.) are not the same.) scares with its uncomplicated execution. No matter how much powder we use, it is sometimes difficult to prepare a decaying body for a dignified burial.
As for the gameplay itself, on the other hand, it's difficult for me to write something original here in relation to the previous opinions posted by esteemed editorial colleagues: both in the review of Grand Theft Auto V for Xbox 360, as well as in the text summarizing the PC release, only superlatives are mentioned. And I do not intend to go in the opposite direction. This is probably my fourth playthrough of "five" (two on the seventh and once on the eighth generation) and I'm having the same fun as the first – except that the comfort is incomparably better!
So the conclusion is simple: as long as the game is at a promotional price ok. Especially since a similar price may not be coming anytime soon. Otherwise, wait for discounts that will bring the amount needed to purchase "new-old" closer to the current one.